Out Of School, Holiday & French Clubs
Our Out of School, Holiday and French Clubs operate out of our Benty Lane Site. The Out of School Clubs offer care to children aged from 4 to 11 years old from 7.30am to 6.30pm Monday to Friday (inclusive).
OUT OF SCHOOL CLUB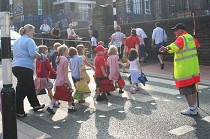 This club provides breakfast and after school sessions where children are welcomed at the beginning and the end of the school day. We operate drop offs and pick ups from Lydgate Infant and Lydgate Junior School.
Children have the opportunity to relax, do their homework or join in with the activities specifically planned for their age and preference. We have use of the large hall in the Scout Hut next door on Benty Lane which gives the children space to run around and let off steam!!
THE HOLIDAY CLUB
This provides a range of great entertainment and activities including trips to the cinema, parks, museum, The Butterfly House, roller blading, bowling to name but a few. The Holiday Club operates through the Easter, Summer, part of the Christmas Holidays and Half Terms.
FRENCH CLUB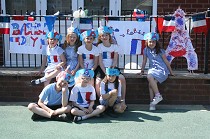 This is run daily during term time at our Benty Lane Site by Madam Heenan. Children are split into age appropriate groups. For those busy parents, the French Club can be combined with the Out of School Club.