Our Nurseries
Welcome to the colourful world of the Old School House Nursery Schools, where generations of Sheffield children since 1990 have made friends, learned new skills and found the perfect nursery school. Both our nurseries are based on the same principals Safe, Happy and Learning. Stephanie Connelly (the Principal), Liza Connelly (Assistant Principal) and Stacey Darby (Operations Manager and Early Learning Teacher) work hard with their teams to ensure that the uniformity of high standards are met across both sites. Pride is taken in offering a personal, friendly service in order to build good relationships with children, their parents and carers.
The vision of the Old School House Nursery Schools is to deliver rich learning experiences by providing stimulating and exciting opportunities that promote every child's individual learning and development in unrivalled surroundings.
Benty Lane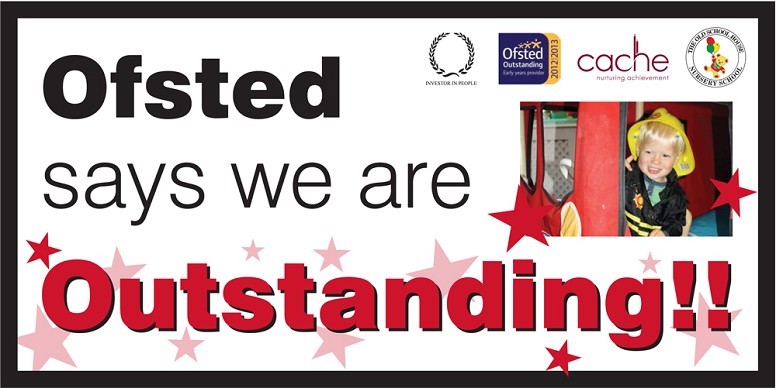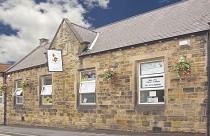 The Benty Lane Nursery in Crosspool is rated 'Outstanding' by Ofsted in all areas and its doors were opened in 1990 and has gone from strength to strength.
This nursery is split into two areas:
The main nursery building which incorporates The Specialist Baby Unit (Rainbow and Garden Rooms) and Nursery Classes. Both these areas benefit from their own colourful and spacious playgrounds; and
The pre-school at Benty Lane is linked to the main nursery by a pathway through the playgrounds and garden areas. The unit boasts its own playground and climbing equipment, a spacious hall where pupils sit and eat the nursery's home-cooked meals together (prepared by a professional chef onsite), do music and movement, PE and large scale modelling or painting that requires more space. The hall is also ideal for letting off steam during wet play sessions and accesses the playground through large patio doors. There is also a conservatory linked to the side of the pre-school which is part of the outdoor play facilities which is excellent for small group activities.
Endcliffe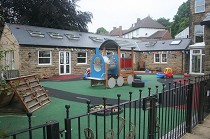 The Benty Lane Nursery then welcomed a new member to The Old School House. This is situated on Endcliffe Rise Road close to the Botanical Gardens and Endcliffe Park. The nursery was acquired in 2007, redesigned and reopened in April 2009. The Endcliffe Nursery is bringing the same dedicated approach to childcare so that even more Sheffield children can enjoy the best possible start in life.

At the Endcliffe site, classrooms are built around a courtyard playground, giving a feeling of connection to the outdoors and helping facilitate free-flow activities, where pupils can choose to stay in or go out. There are plenty of enticements to be outside, including a train climbing frame with a slide, a fabulous water canopy where pupils can experiment with tubes, funnels and a water tray.
The Garden Room has its own separate playground so they too can free flow between the indoors and out.

We're rated overall "Good" by Ofsted
Contact us to find out why the Old School House Nursery Schools have been leading the way in nursery provision since 1990 and more about how your child could benefit. Better still make a no obligation appointment to see for yourself what makes our nursery school so special.
Our Locations
| Location | Address | Postcode | Tel No. | |
| --- | --- | --- | --- | --- |
| Benty Lane | The Old School House Nursery, Benty Lane, Crosspool, Sheffield | S10 5NF | 0114 266 6930 | View Location |
| Endcliffe | The Old School House Nursery, 4 Endcliffe Rise Road, Sheffield | S11 8RU | 0114 266 3230 | View Location |